For this week's Management #ThrowbackThursday, I bring you Hackman & Oldham's Job Characteristics model. Developed in the 1970s, it challenged the prevailing attitude that jobs should be simplified to maximize efficiency: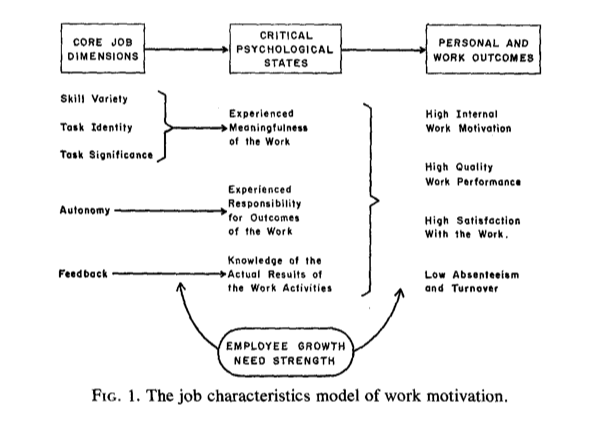 As part of their research, Hackman & Oldham also identified key enablers, including knowledge and skills, which will come to no surprise to those who are familiar with the practices of the vanguard companies we profile in our book like Nucor, SWA, Handelsbanken, and others.
It's sadly as relevant today as it was 50 years ago.
For more, see their classic paper:  https://web.mit.edu/curhan/www/docs/Articles/15341_Readings/Group_Performance/Hackman_et_al_1976_Motivation_thru_the_design_of_work.pdf